5 Maritime Holiday Gifts for the Water Lover in Your Life
With the Holidays around the corner, now is the perfect time to set you and your loved ones up with the best gear to ensure a fun, splash-filled fall season. When has some nippy weather ever stopped you and the gang from taking on your favorite river route or lake? With the gear we've compiled in this gift guide, the paddler in your life is sure to be set for any ride the water throws their way. 
When it comes to roughhousing in the river, Northwest River Supplies has always got you covered. Their Riptide Splash Jacket ticks all the boxes, delivering water-proof, breathable protection for a variety of situations. The Lightweight HyproTex™ material keeps water out while being permeable enough to let excess heat and moisture escape, regulating body temps. We love the stretchy urethane neck which keeps water out while providing comfortable ventilation, and the punch-through neoprene wrists that are as comfortable as they are protective. This rugged jacket was built to keep your body temp in check while adequately shielding any splashing - NRS knows what they're doing. 
Our first feature was made to ensure that no water gets below deck - but it can never hurt to prepare for the unexpected. From touring to fishing, the Nomad booties from Kotatat are the bees knees, but only go up to your ankle. The double-lined 3mm neoprene boot features a covered lace system that offers precise tightening while eliminating any chance of snagging or catching. The upper gaiter is waterproof and breathable, meaning any water wading during an intermission will be A-Okay. Not to mention, the medium weight outsole and stiffening insert offer great comfort and stability. 
All of the best rivers and routes are the ones that are the hardest to get to. Always down a trail off the beaten path that the ol' pickup can't traverse. This is where the beauty of the K-Pak shines - folding up into a backpack that weighs 21 lbs - it packs up easily and can be transported down any rough and tumble route. Extremely durable and lightweight, this folding kayak provides ultimate waterproof protection with super easy packing and assembly - ready to go in less than five minutes with the innovative butterfly frame design. This fall, the K-Pak is your ticket to those high-mountain lakes you've been dying to hit. 

Watershed Drybags are used and trusted by the Navy SEALS - meaning they're no joke. The Ocoee is the perfect size to be strapped above or secured below the deck of your boat. Watershed gear can be submerged up to 300 ft below water, and won't suffer a single abrasion or leak. The ZipDry closure system functions like a freezer bag on steroids, creating an air-tight lock that shines where finicky zippers would falter and let water in. The radio-frequency welded seams ensure that no leaks can happen, compared to traditional stitching which leaves a ton of room for potential punctures or leakage. This means you can bring all your most precious belongings along for the ride - first aid, clothing, snacks and even electronics. 
Durable, portable, and very lightweight, this kayak paddle comes apart into 4 pieces making stowing it a piece of kayak. It also fits perfectly in the K-Pak Folding Boat Backpack, allowing you to have everything you need for a great day on the water in one place!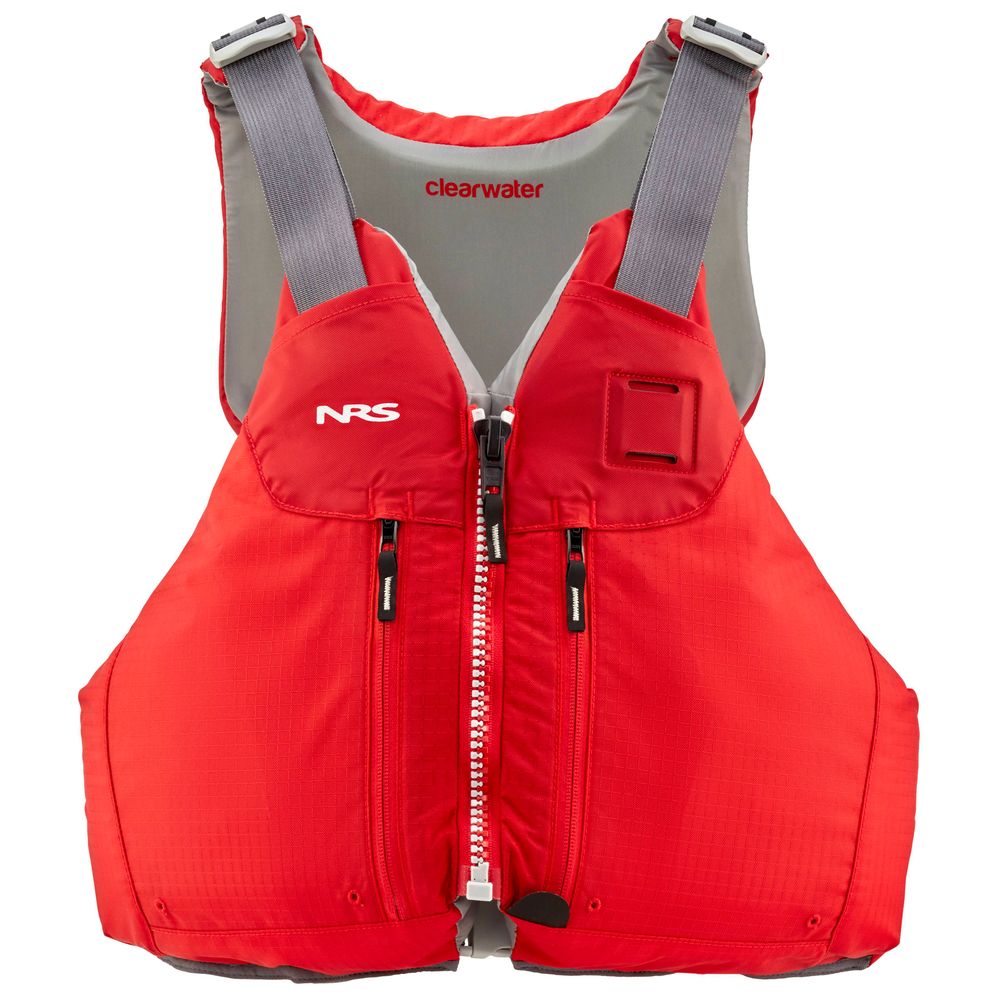 Saving the most important to last - it's worth it to invest in a great quality life jacket (or PFD). A good quality PFD will last you a lifetime, and with all the great colors and styles on the market these days, will also make a drool-worthy gift for the water-lover in your life! We love NRS's selection - with a style for every age and size. A higher profile back will also fit better and more comfortably in the K-Pak.
With this list, the maritimer or budding paddler you know and love will be as giddy as a kid on Christmas morning, prepped for the river outing of a lifetime.