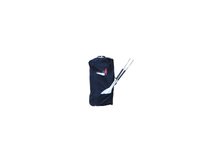 The K-Pak Folding Kayak
The K-PAK is designed to offer you quick and easy hassle free access to the water, even in remote areas. The versatile, 21-lb skin-on-frame folding boat comes complete with a backpack for transportation, sets up in 4-5 minutes and offers a stable and comfortable ride. Use it to explore those hard to reach places. It is ready to go when you are.
Find out more
⭐ ⭐ ⭐ ⭐ ⭐ FACEBOOK REVIEWS!
I live near the Neuse river trail and the folding boat is perfect for hiking to some great fishing spots. Love the portability and quick set up!

Kerry Guest
There was plenty of space in the boat and it was easy to load in and maneuver in the water! If you have a small car or no storage space in your home, folding this kayak up and storing it is one of the easiest things you can do!

Katie Burke
The K-Pak is a beautifully designed boat built with quality materials. It's stable in the water and more comfortable than a typical kayak. I bought mine for urban fishing adventures in Chicago and it does the job perfectly!

Chris Stump
The K-Pak
K-Pak Folding Kayak

Camo K-Pak Cover
Introducing the folding boat...